I watched Elon Musk's Neuralink talk so you don't have to
With cries of "BRING OUT THE PIGS!" I think I just watched the most batshit bonkers press conference I've ever seen
My friend told me Elon Musk's latest presentation was going to be happening at 7am, so I awoke at 6.55am.
My friend was wrong. It was scheduled for 10am.
10am arrived.
Elon Musk was late. Half an hour late.
Then he arrived.
This is what happened.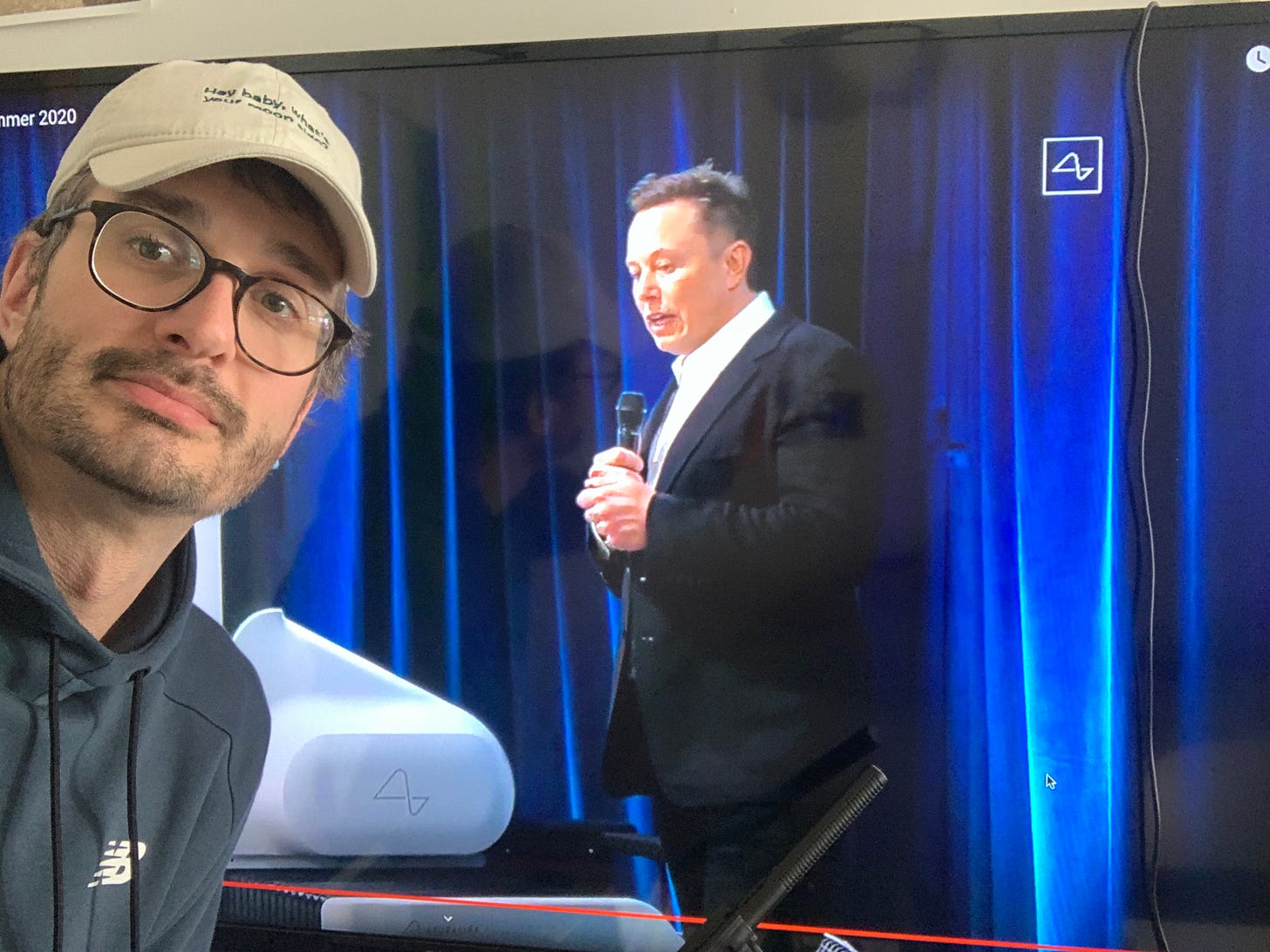 For some context: Neuralink is Elon Musk's project that isn't SpaceX or Tesla.
I should front-load this newslette…
This post is for paid subscribers