Discover more from Webworm with David Farrier
David Farrier's weird investigations, quirks & oddities delivered direct to your inbox!
10 podcast episodes to get you through
I've been listening to a lot of podcasts lately. And I think we've never needed comforting, consistent voices in our ears as much as we do right now.
Podcasts are such a personal thing. It's just you and your ears. Stories just for you. Sometimes, the hosts can begin to feel like old friends.
(They're not your friends, it's all in your imagination, okay?)
If you're looking for a new podcast during these unsettled, lockdown, stay-at-home times — or maybe haven't dived into podcasts at all yet — then I think these are some good ones to try. I've included specific episodes I like. And if you like the episode, I suggest diving into the whole season.
And yes, I know there's nothing like a friend nagging at you saying, "You have to listen to this! You have to listen to this!" to make you run a mile.
But in saying that - I think you have to listen to these podcasts! And again, I've tried to make it easy by picking specific episodes that I love, as a starting point. And if the links I've provided take you to a platform you don't like, just copy and paste the title into your podcast app, and you should find it.
David.
---
1. Heavyweight: Gregor
Remember Moby's 1999 record, Play? Well, it happened because Moby's friend Gregor leant him a bunch of obscure records he'd painstakingly collected over the years.
Moby sampled them and became a rockstar. Gregor just wanted his CDs back.
Heavyweight is beautiful in its simplicity. Each week, host Jonathan Goldstein helps someone who has an obscure problem. Like Moby running off with their CDs, or someone who's always wondered why their best friend egged their house 20 years ago.
It shares a lot of DNA with Starlee Kine's Mystery Show, which came before and was also great.
2. Reply All: Voyage into Pizzagate
How did an obscure online conspiracy theory about Hilary Clinton being a pedophile who kept kids locked up in a basement, lead to a gunmen opening fire at a pizza joint? Reply All is a podcast that dives headfirst into internet mysteries - including this one.
This episode is an example of one of my favourite segments, "Yes Yes No", where one of the three hosts brings a weird tweet they don't understand into the studio. The other hosts who understand it have to explain the tweet to them, until all three hosts can all say "Yes, yes, yes". Hosts PJ & Alex are a delight, and delightfully funny, too.
3. The /Filmcast: Parasite
This is one of those podcasts I have to listen to every week, as the hosts (lead by Dave Chen of the excellent interview show Culturally Relevant) discuss what they've been watching on TV that week, followed by an in-depth movie review. In this episode, as you probably guessed, it's Parasite. But I also suggest you just go through the archives and find a film you love.
It's fascinating hearing their opinions each week and slowly Dave, Jeff and Devindra become like friends. It's one of those podcasts where you get to know the hosts so well, they really do feel like mates.
Plus it's an excellent way to discover new stuff to watch, as they're always checking out stuff across Hulu, Amazon, Disney, Netflix… and even Quibi. And their occasional "After Dark" segment features very honest musings on life, parenthood and how redundant your blu-ray collection is.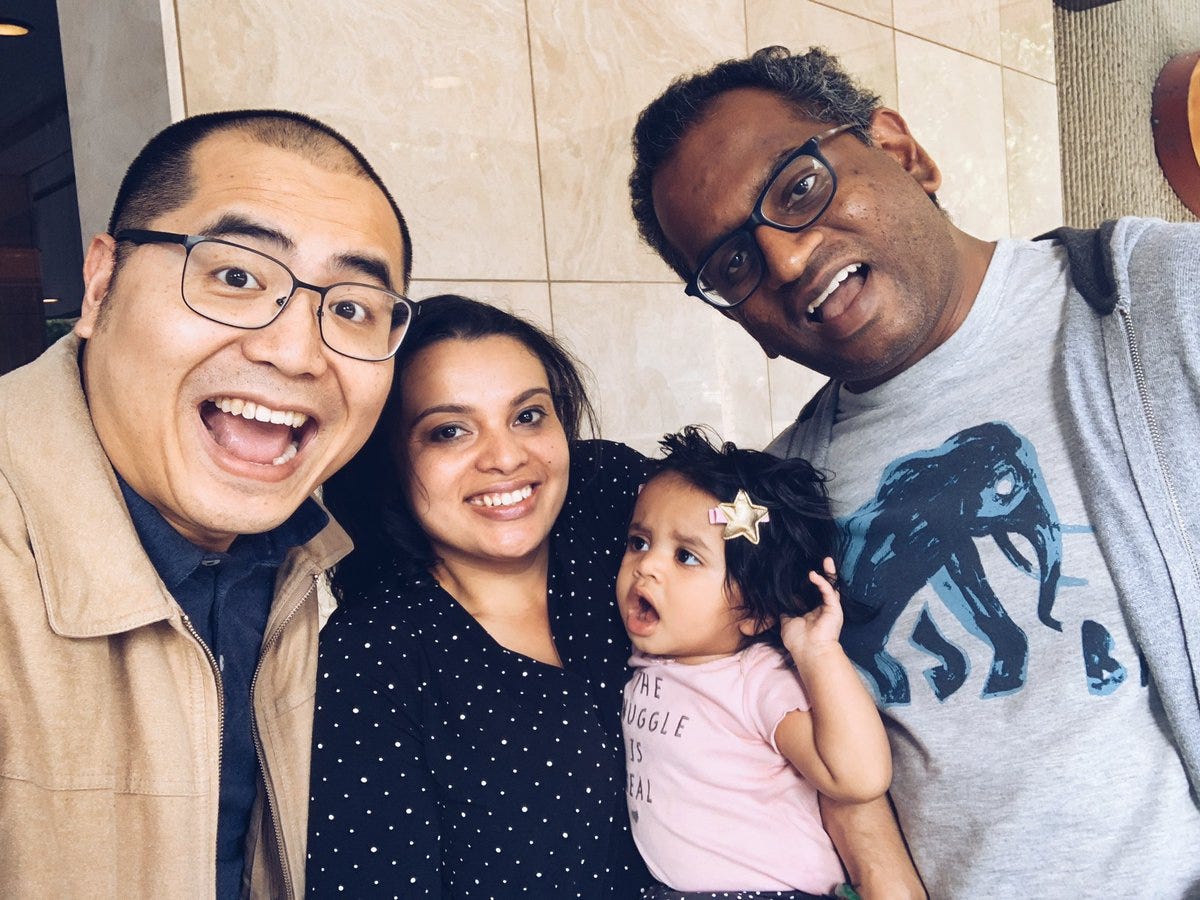 4. The Dollop: Tickled
I am biased here, because these two comedians — Dave Anthony and Gareth Reynolds — have become friends over the years. The pair now have hundreds of episodes, where they explain weird, dark and hilarious tales from American history to one another.
But back in 2015, they'd just recorded their third episode about a series of blogs I'd written about Competitive Endurance Tickling. Those blogs ended up becoming the basis for my 2016 film Tickled, and you can hear some of their podcast in that film.
5. The Daily: Voices of the Pandemic
This podcast is recorded - surprisingly - daily. Well, Monday to Friday. Hosted by the New York Times' Michael Barbaro (aka the man with "that" voice), each day he deep dives into a big news story that's happening. It's American-centric, but with an outward looking, global view.
The format changes depending on the story: sometimes it's an interview with a newsmaker, sometimes it's an in-depth chat with a NY Times reporter. Or it's someone reading a really good profile of Weird Al Yankovich in a really soothing voice. But in general, I think of it as a podcast that gives you the tools you need to understand the big news story of the day. This particular episode is a snapshot of some Americans in the midst of Covid-19:
6. The Tobolowsky Files: The Rubicon
You will know the face when you see it, and the voice when you hear it. Stephen Tobolowsky is an actor who is in everything. He's in Groundhog Day. Memento. Deadwood. Heroes. Glee. Californication. He's also wonderfully kind and wise - and an excellent writer - demonstrated in his storytelling podcast The Tobolowsky Files.
Introduced by his friend David Chen (from the /Filmcast), each episode sees Tobolowsky launching into a story from Hollywood or his life - often both - which usually wraps up with some unique, sage-like advice.
This episode is about the time Tobolowsky found out he needed open heart surgery, and how he confronted it. Like all episodes it's charming and personal.
PS - here's his face. Told you you'd recognise it: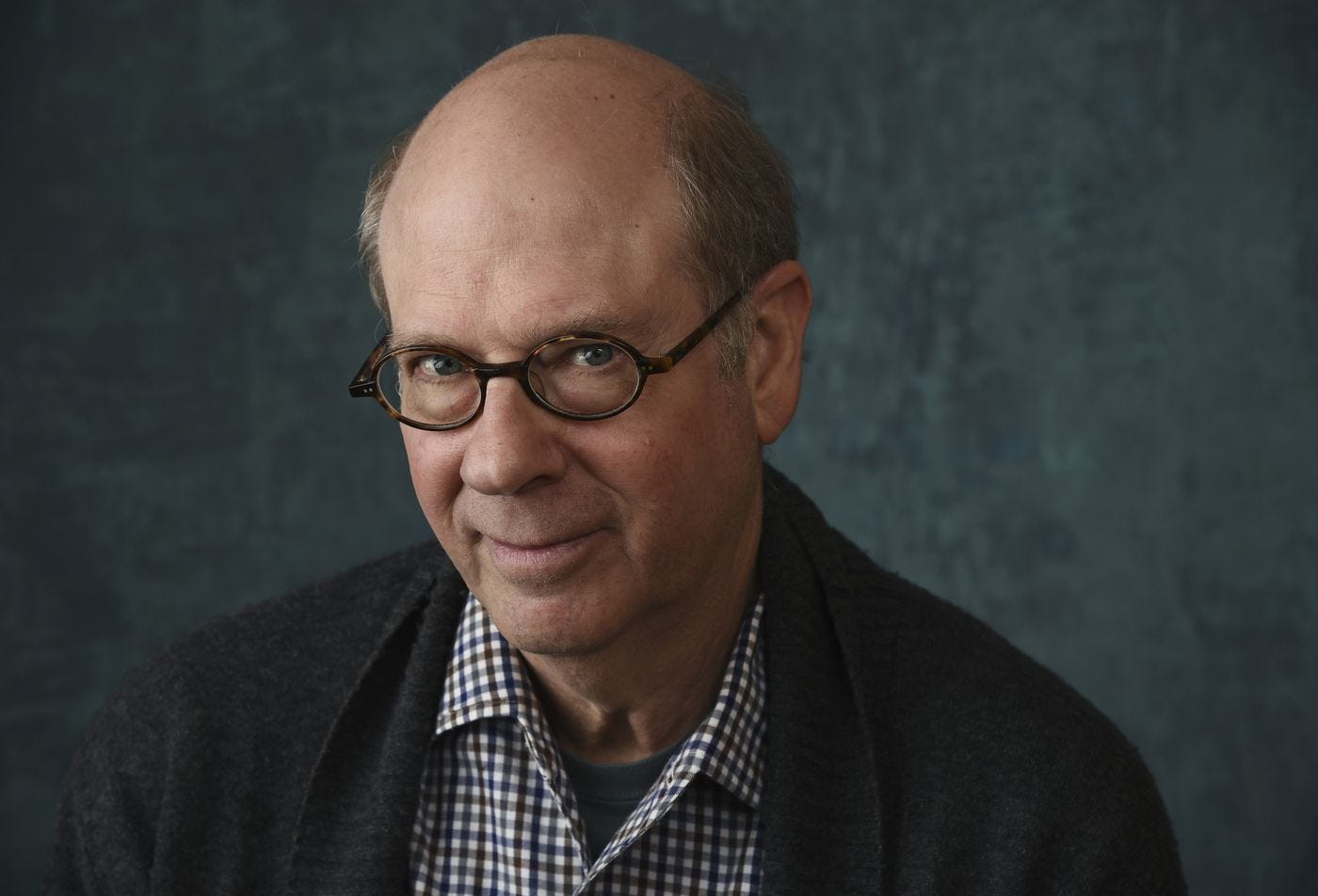 7. Joe Exotic: Tiger King
Before the Netflix series was the podcast. And the podcast is so much better. If you want proof, just look at this twitter thread from the podcast's writer and host.
This is the first episode, therefore a good place to start. It sits on the Luminary platform, which imo is worth the subscription. First few episodes are free.
8. The Worst Idea of All Time: Acaster Dos
The idea is simple and very funny: Kiwi comedians Tim Batt and Guy Montgomery watch the same film every week for 52 weeks, and review it each of those weeks. As the weeks go by, their reviews morph and descend into madness, as they obsess over stray bits of dialogue, background extras, and the meaning of life.
For season one they reviewed Grown Ups 2. In this season, it's Sex and the City 2. This episode features British comedian James Acaster, a great talent in his own right.
9. In the Dark: July 16, 1996
Forget Serial, In the Dark is the best true crime podcast I've listened to. This is the first episode of season two, which investigates the story of Curtis Flowers, a man tried (and convicted) six different times for the same crime. For over 20 years, he's maintained he never shot and killed four people at a furniture store.
It's compelling from the outset, but as the podcast catches up to the present, it shifts up a notch to an entirely new level. Towards the end of the series, a simple change to the podcast's theme-song had me in tears.
It's a stunning indictment of the United States justice system, by a podcast host and team that never gives up.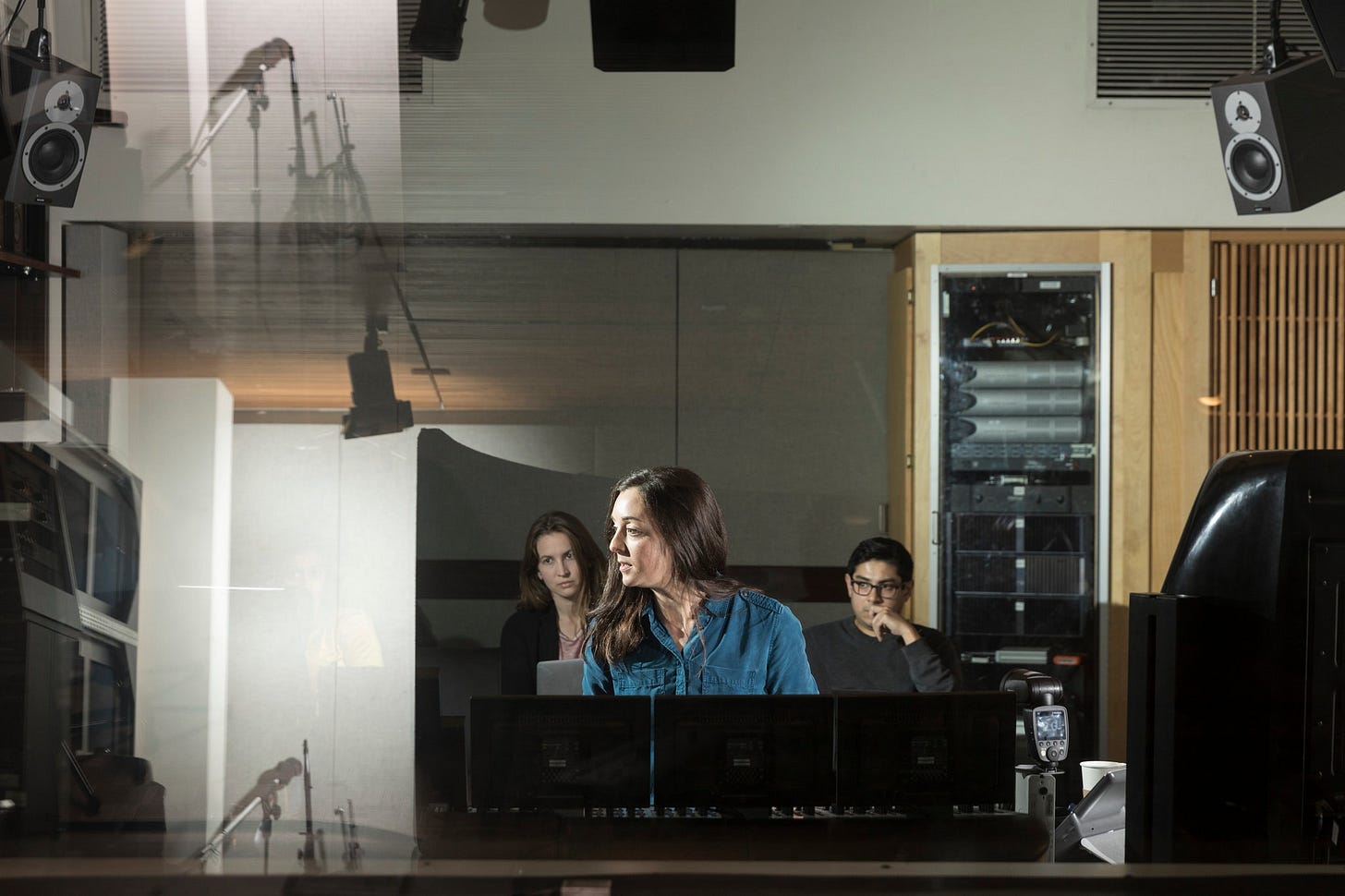 10. Stay Tuned: That Time President Trump Fired Me
Finally, I often go to sleep to the voice of the former United States District Attorney Preet Bharara. Not because he's boring, just because his voice is so fucking soothing. This is the episode that started his podcast off - a podcast he started after getting fired by the President of the United States.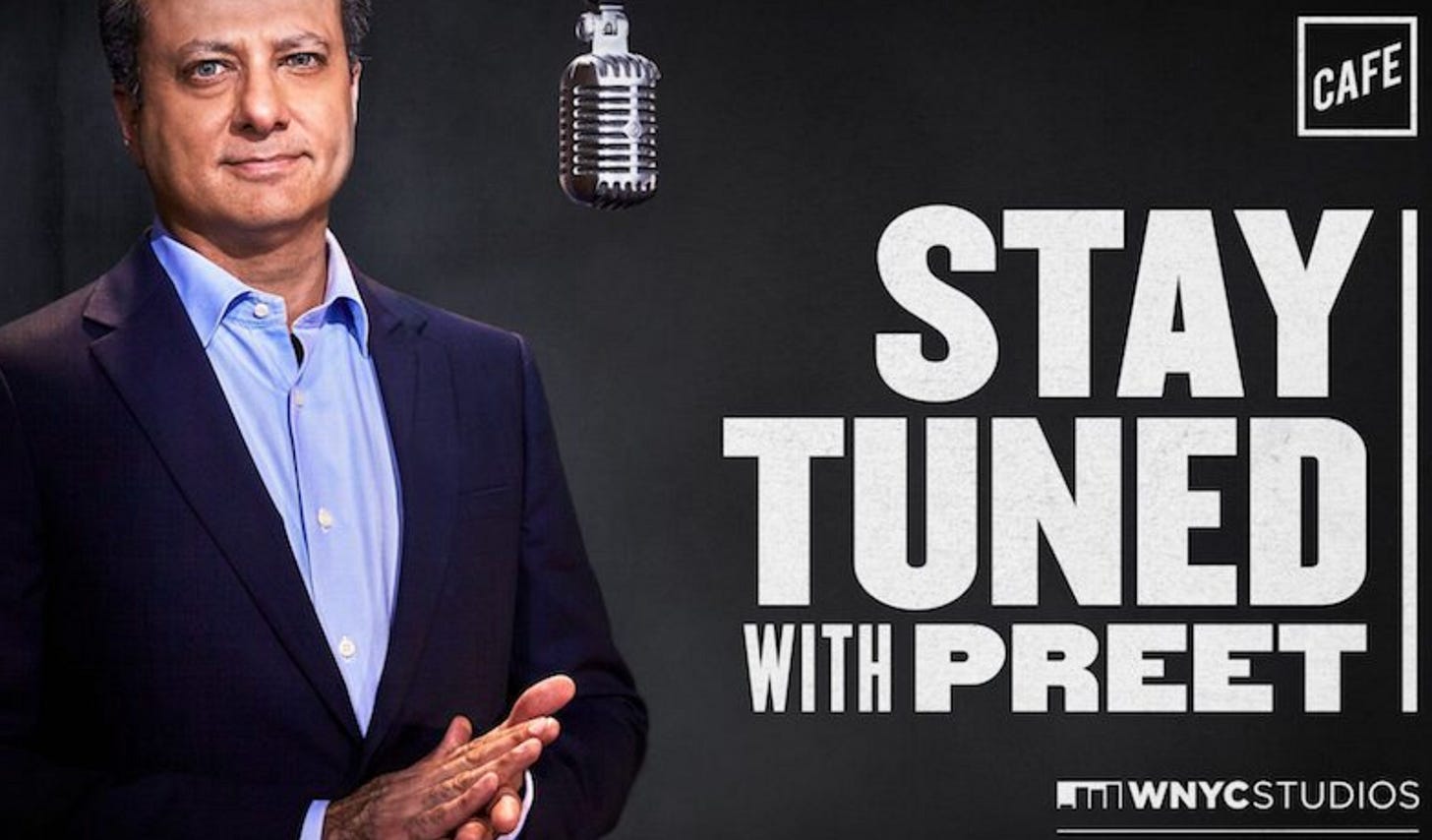 Stay Tuned has turned into absolutely vital listening for me, as I get weekly political insights from a very smart former New York prosecutor. As someone who struggles to understand politics - especially American politics - it's been a great help for me.
Every week Preet will answer listeners' questions, before interviewing a guest like Ronan Farrow. When I saw him do his podcast live in Los Angeles a few years ago, he had Kumail Nanjiani on stage. It's brilliant, smart and quietly humorous.
You have to begin where it all started: when Preet lost his job.
---
And there you have it. My podcast listicle. It was really hard to make - there are so many great podcasts - but these are my dream 10 I like sharing with friends.
I hope you're all having a good week. And I hope these podcasts help. If you like Webworm, please share it with your friends (or if you hate it, share it with your enemies).
I want to grow this community and make it really neat. And please, sound off in the comments with what you think of these podcasts, or with recommendations of your own.
David.